Featured Release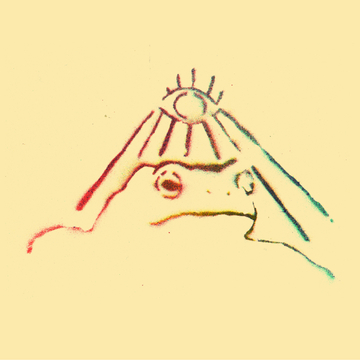 Endavant Continu
DIGITAL UPC:886788128163
Release Date: October 04, 2011
Artist Bio
ENGLISH
Mau Boada has been travelling all around the world for so many years, always involved in several music adventures. The most well-known of them is Les Aus, a Barcelona-based underground duet that toured the States all the way from Brooklyn to SXSW. But Mau has also been performing all around Europe in a circus company. And he's played in more than 20 records. -He's a young guy, however! Now's the time for Mau's solo debut with his brand new project, Esperit!, a one-man-orchestra that plays crazy weird lullabies, trip-folk sounds, deep-root-rythms topped with circus melodies. And any unexpected noise you can imagine. Mau brings out a new sound from any strange instrument he finds beside him. And then he records it in the strangest places around: trains wagons, friends houses, municipal pools... or in the middle of the forest. Esperit!'s brand new album is "Endavant continu" (Bankrobber, 2011).

CASTELLANO
Tras surcar medio mundo con multitud de aventuras musicales, pero sobretodo con Les Aus, ahora Mau Boada (Sant Celoni, Barcelona, 1981) presenta su proyecto más personal, Esperit! Un hombre-orquesta que nos lleva de viaje con nanas alucinógenas, folk triposo, sonidos telúricos, ruiditos y fugas circenses. Siempre con un pie en la improvisación, aprovechando la inspiración del momento, Mau Boada saca sonidos de cualquier instrumento que tenga cerca. Y siempre sorprende. A pesar de su juventud, Mau Boada ya ha dejado su huella en más de veinte discos. Se aparece en el underground de Nueva York con la misma naturalidad que toca en el Heliogàbal o por su Montseny natal, o como cuando giraba por Europa enrolado en una compañía de circo. Sus conciertos son siempre indómitos e imprevisibles, con una paleta trufada de momentos psicodélicos, escapadas bucólicas, arrebatos eléctricos, pasajes oníricos y descensos telúricos, llevando al público al límite de la hipnosis. Resumiendo: Un multiinstrumentista iluminado y sonriente. Una música que nace libre y fluye libre. Su nuevo disco se llama "Endavant continu" (Bankrobber, 2011).

CATALÀ
Després de solcar mig món amb multitud d'aventures musicals, però sobretot amb Les Aus, ara Mau Boada (Sant Celoni, 1981) presenta el seu projecte més personal, Esperit! Un home-orquestra que ens fa viatjar amb cançons de bressol al·lucinògenes, folk tripós, sons tel·lúrics, fresses i escapades al circ. Malgrat la seva joventut, Mau Boada ja ha deixat la seva empremta en una vintena llarga de discos. Es fa present en l'undergound de Nova York amb la mateixa naturalitat que a Sant Celoni o a l'Heliogàbal, o com quan girava per Europa en una companyia de circ. Els seus concerts són sempre imprevisibles i transiten per camins inesperats, portant el públic al límit de la hipnosi. Resumint: Un multiinstrumentista il·luminat i somrient. Una música que neix lliure i flueix lliure. El seu nou disc s'anomena "Endavant continu" (Bankrobber, 2011).
Contacts
PRESS CONTACT
Marcal Llado
BOOKING CONTACT
Xavier Riembau